Testimonials
Rafi has been a real pleasure to work with, always in time and always delivering high quality. I can highly recommend him and look forward to working with him again in future.
Rafi worked in my Team on multiple MA Platforms for a number of Regional Clients. He has a deep understanding of how the various platforms work, and also is very knowledgable about the management of data. He is a very helpful, approachable, and knowledgable person who I am sure would be an asset for your organization!
Rafi has a wide berth platform knowledge and is willing to research further on new features and functionality. He is also process-driven and an advocate of the best practice usages or platform features and capabilities to allow for easy implementation and maintenance.
Rafi is someone who can be depended upon to get the job done. His tireless devotion makes him an invaluable member of any team. I hired him to handle one of the most crucial task of marketing function and he came out as a star performer. Rafi has impeccable skills with respect to marketing automation strategies. He takes initiative to understand customer/client needs and strives to deliver marketing strategies that exceed customer expectations. I recommend Rafi to any organisation who is looking to automate their marketing function.
Rafi has the great ability to install confidence in the account manager, he completed projects successfully and on time despite high-volume workloads, technical difficulties and distance from other colleagues. He put in extra hours as necessary in order to meet deadlines, having to work constantly with clients across UK and US time zones.
It has been a great pleasure working with Rafi. he is knowledgeable in a wide range of Marketing Automation software and always at the front to solve the most technical problems.
When I was with RightWave I was fortunate enough to have Rafi leading my EMC cells. He has great follow through and is a valuable resource for technical questions. Rafi is always there to go the extra mile and make sure all stakeholders have what they need to complete a project. I highly recommend Rafi for any technical role that has a customer relationship/facing aspect.
I have had the pleasure of working with Rafi on many occasions. Never have I met a more intuitive, creative and tuned-in individual. Rafi has an incredible knack for communicating his thoughts and making others understand through the use of real-world examples. Rafi is very passionate about what he does and his level of professionalism is commendable. I would highly recommend working with him, you will not be disappointed.
Rafi is a well-organized professional who has a great technical knowledge and provides a great quality delivery to his clients. He is very supportive of new ideas. I enjoyed working with Rafi during our 2.5 years together at RightWave and I strongly recommend him as a good Marketing & technical professional. He is very supportive and always ready to help others.
Rafi exemplifies RightWave principles of extraordinary concern for customers, outstanding teamwork, and strict attention to detail. He communicates very effectively with colleagues and customers in many parts of the world and creates easy-to-understand reports from various data sources.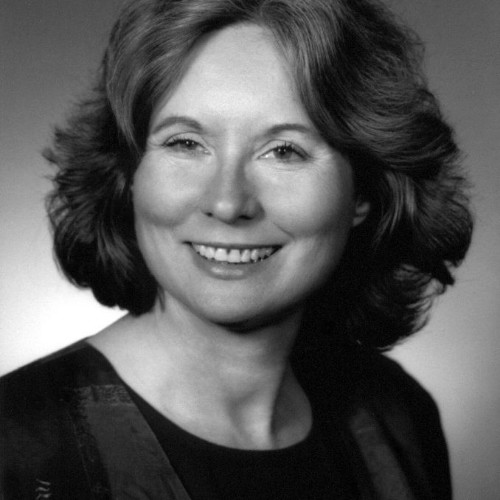 Rafi is a brilliant internet marketing presenter with many years of experience! He successfully runs multiple campaigns, Lead process, Salesforce reporting and is an amazing hill rider. He is extremely enthusiastic about his work which is infectious, makes it fun to learn, and easy to remember. He always has a creative, positive outlook and he's good at organizing and bringing people together.
Rafi is a dedicated, ambitious, result driven and thoughtful individual. If you ever need someone to deliver under pressure, no slip-ups, just results, Rafi is your man! He is great at dealing with difficult situations and a fantastic problem solver as well. I had a good experience when working with Rafi.
Rafi's creative thinking, expertise, positive can-do attitude and drive as a Marketing Automation professional made him an absolute pleasure to work with. He continually delivered results, went above and beyond in providing exceptional service and support, and showed genuine integrity and respect as a service provider. Rafi is enthusiastic, personable and a brilliant networker. His strengths in staying across issues, pro-actively offering solutions and ideas and being adept at all aspects of communications make him a valuable contributor to any situation or team.
Rafi is very dedicated towards his commitment. He is an innovative employee and also a creative person to work with. He is very focused and excellent team member. He has deep knowledge of marketing automation techniques. I am sure he will add great values to whichever team he works for.
Rafi is very enthusiastic and focused person. Good Communicator, Efficient Team Player, Perfect Marketing Automation Consultant, Consistent Performer, Down to Earth Attitude and Very Straight Forward person. He has so many good qualities and I'm lucky to work with such a confident enthusiast.
Rafi is Master in his Email Marketing plus Eloqua skills. He knows how to play with database and which email can get conversions. This guy is highly recommended for Lead Generation + Lead Optimisation.
Rafi is a profound specialist in Marketing Automation and has miles of Technical expertise in his domain. He is an Ardent professional and a great strategist in his Domain. He is a perfectionist and handles a complex situation in a very tactful manner. He gathers all the complex problems, breaks them into its granularity and knocks them in very articulate manner.
Rafi is a person who can set an example for other, he can handle the toughest situation with patience and his hard working capability is something I could say is ideal, he can work non stop for more than 48+ hours. Also, he has one very good quality is to grow and grow, and with his effort, he is about to touch the sky. I strongly recommend Rafi and assure that any organization will get high ROI if they hire him.